The Uniqueness of Israel
Israel, the Holy Land, It is where it all began; the birthplace of Jesus, the land which he took his first steps on, his childhood location, where preform his miracles and created his legacy.
The faith has remained tied to the Holy Land for over 2000 years, and here you can follow the his footsteps and experience the rich spiritual history in same destinations Jesus was walking, living and preaching. On our tours we cover the locations such as Bethlehem, Nazareth and Jerusalem, following the path of where Jesus once walked. In addition to the beautiful religious destination that we will visit in our journey, we will also explore unique locations such as the Golan Heights and the Dead Sea.
Israel is a small narrowed country with long and rich of historical monuments as well as religious places, nevertheless, it is one of the most technology advanced countries in the world, Israel is the "start up nation". It is the place where you can find the perfect trip combination of religious life of all the main 3 monotheistic religious laying beside the modern advanced life agriculture that people from come to explore from around the world.
Main Places we will visit:
Starting our historical journey with Bethlehem, the birthplace of Jesus of Nazareth, the ultimate destination.
Followed by a visit to Nazareth, the childhood home where Jesus grew up, and today it holds the largest Christian church in the Middle East.
We will take a walk in the Jesus Trail, the hiking trail that will take us in Jesus's footsteps along the Galilee, all the way from Nazareth to Capernaum "the town of Jesus".
A visit the World Heritage destination, the Dead Sea, the lowest place on earth (below 400 meters), its famously hyper-saline water makes floating as easy as a pie, and of course the surrounding desert offers many oases and historic sites.
And of course, the famous Jerusalem – The Capital of Israel and the most spiritual location for the Jewish, Christian and Muslims. This city is the perfect combination of the old and the new, where you can see how people remarkably live in a modern city among the beautiful historical buildings.
In our journey you will see and touch a 300 years of rich history while walking in the old colourful bazaar and learn about the different cultures that came together in this unique city.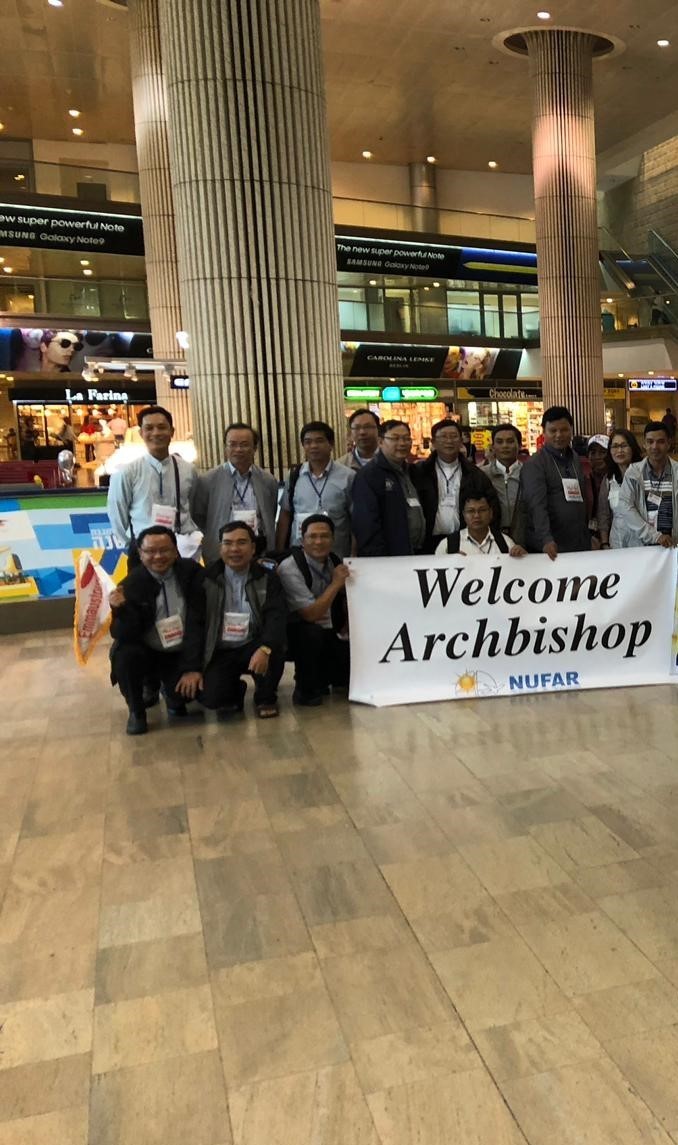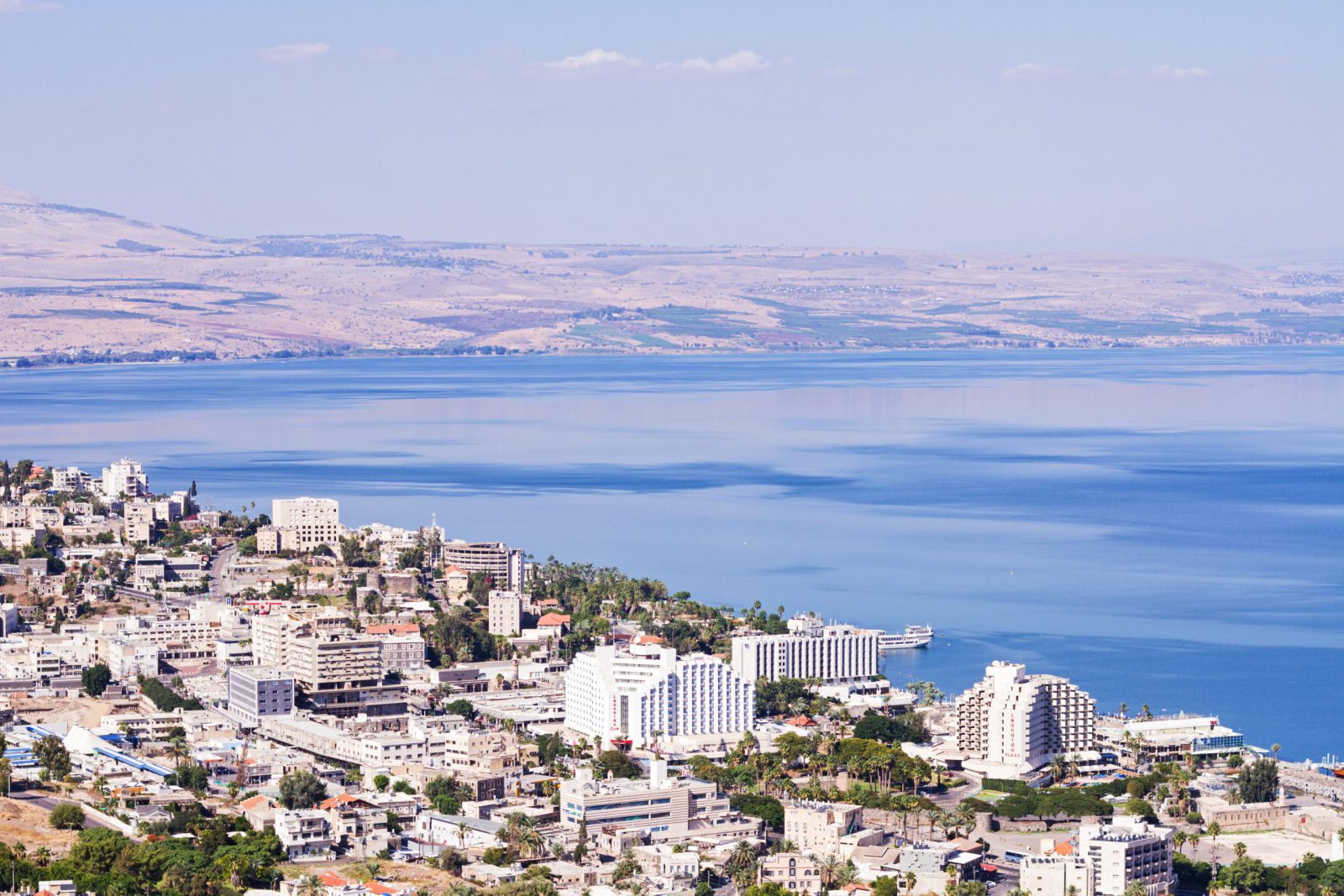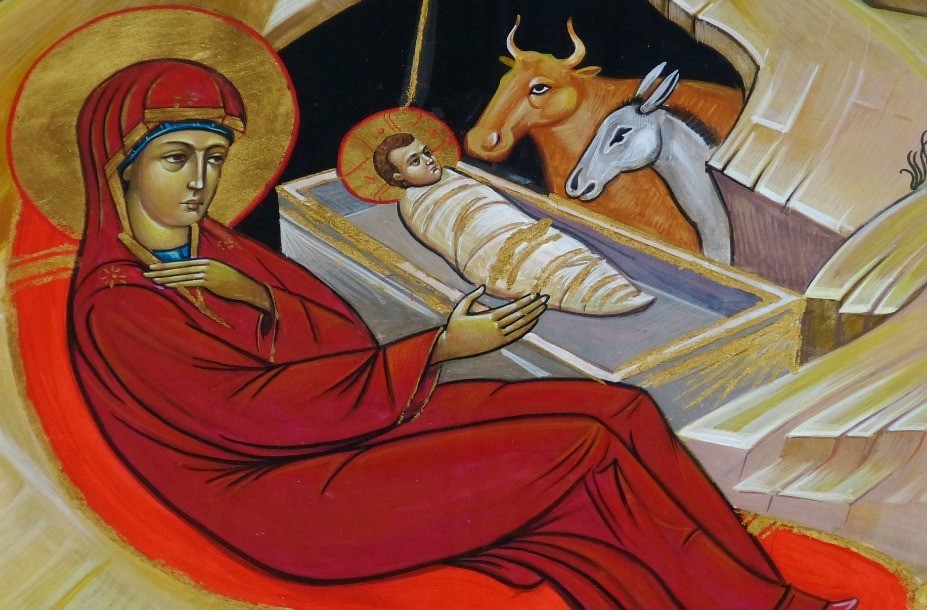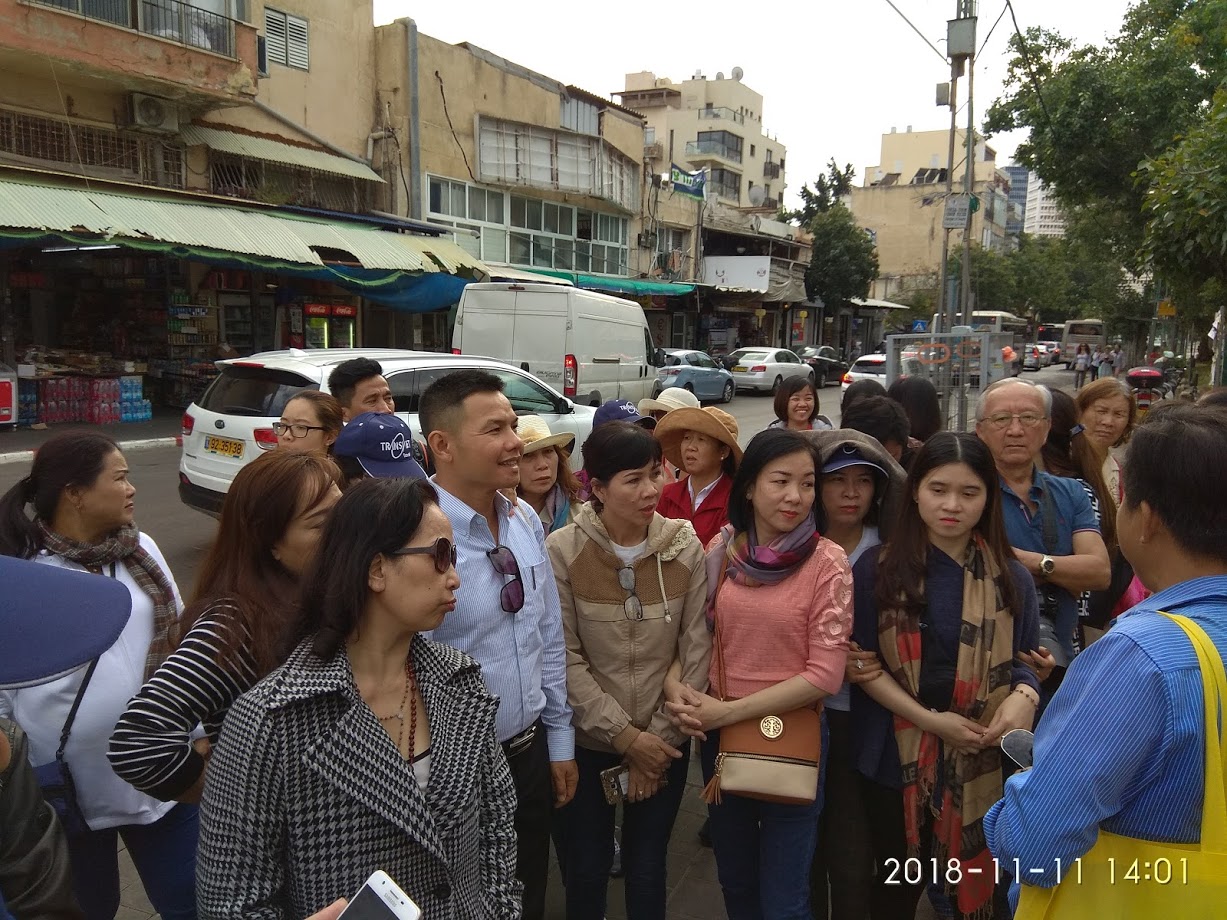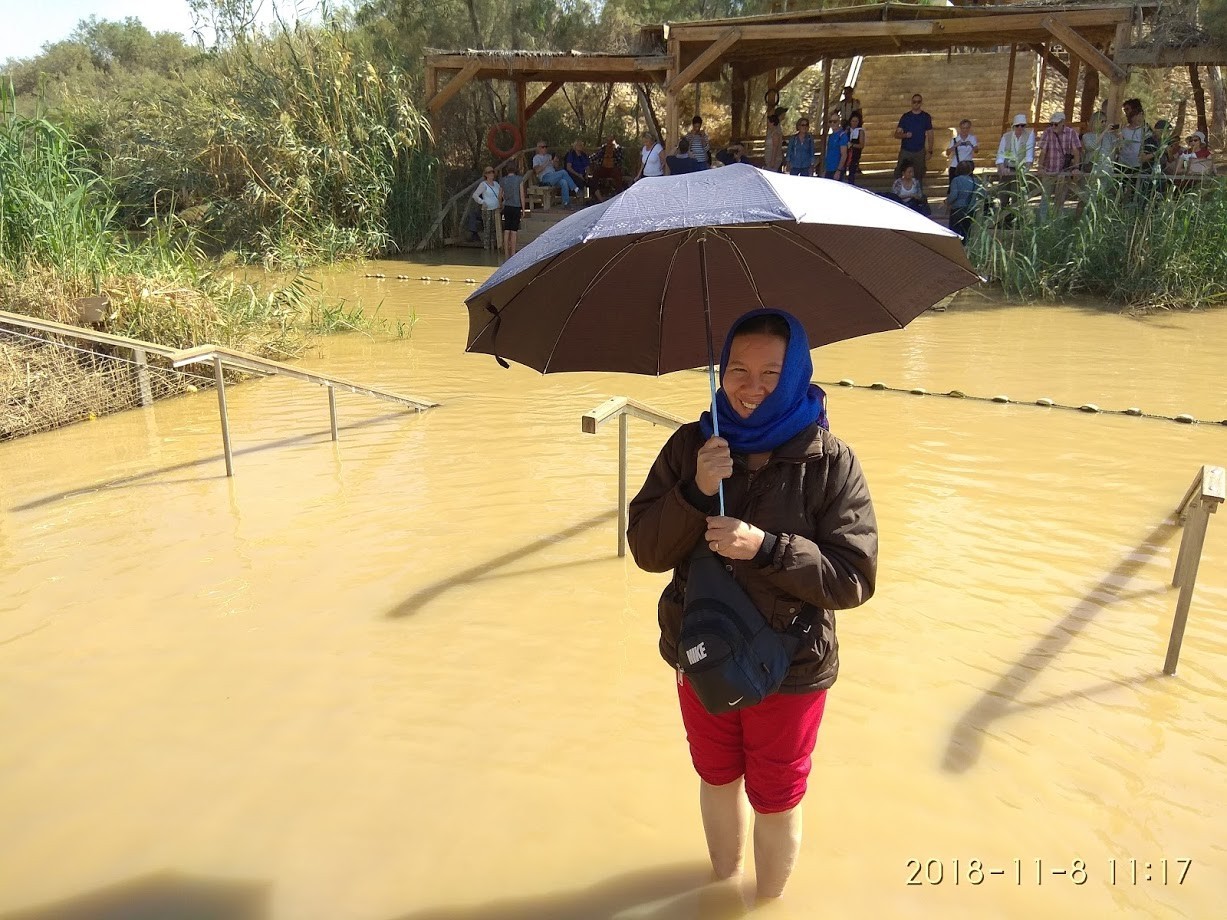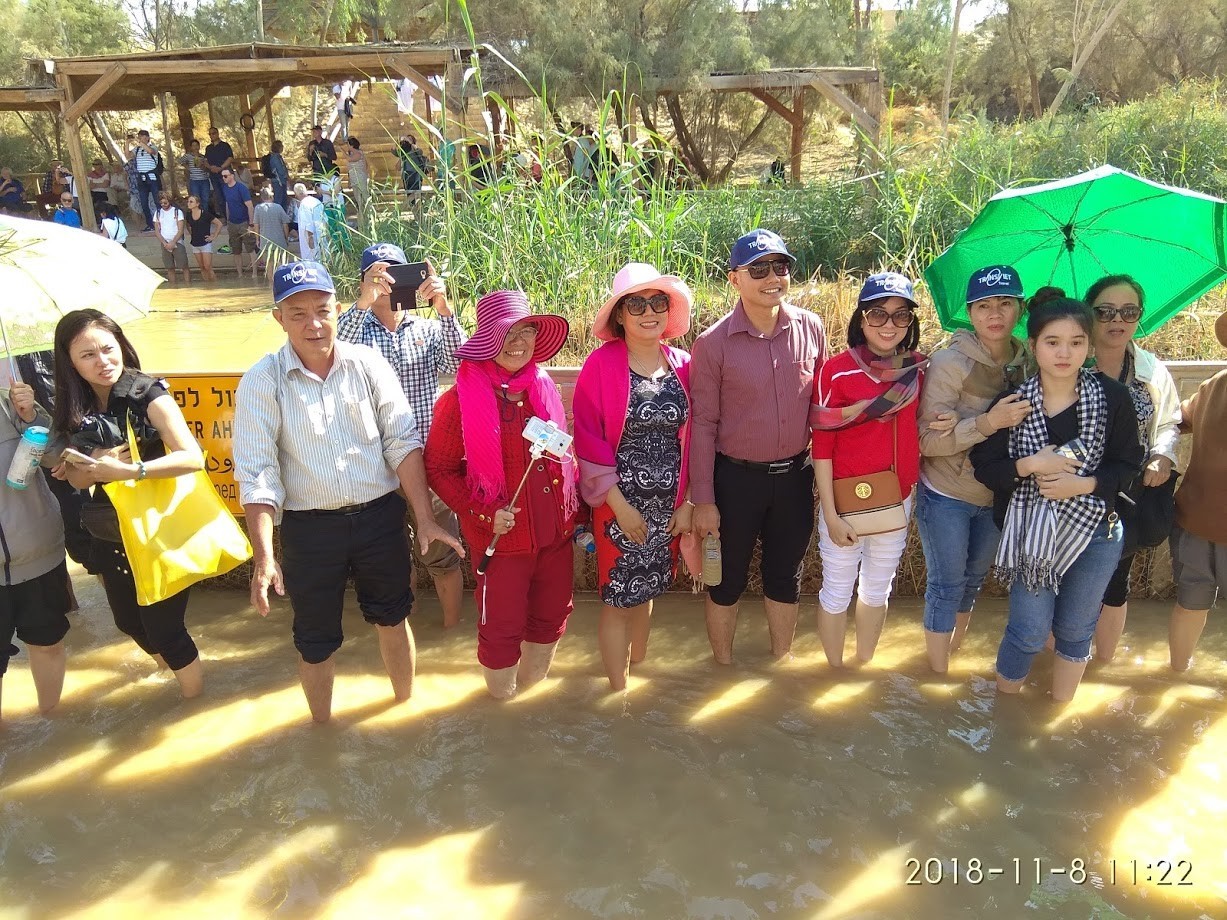 Package includes:
✓Accommodation in hotels on HB basis
✓Licensed Guide
✓Program as in the below.
✓Transportation with an AC touristic Coach
✓Nufar well come kit
✓Entrance Fees
Package does not include:
–International Flight
–Personal Health Insurance
–Tips to service provides
–Entry Visa
8 Days tour In Israel for Christians / Evangelists
Day 1 : Arrival - Tel Aviv

Meet and assist by our represent in the airport. then transfer to hotel in Tel Aviv. if landing time alow we will take a visit Jaffa for short tour and then to the hotel in Tel Aviv.

Day 2 : Caesarea-Haifa -Tiberius

We travel along the coast of the Mediterranean Sea to Caesarea, where Gentiles first heard the Good News from Peter and were baptized. See the Roman Amphitheater and aqueduct. Continue on to Haifa the city built on Mount Carmel. Then travel to Muchraka site on Mt. Carmel, where Elijah hid from King Ahab and later on fought the false Baal prophets.  From Muchraka we will enjoy the view of the entire Jezreel Valley. Arrival to our hotel in Galilee.

Day 3: Tiberius - Nazareth-Cana-Sea of Galilee

Begin the day with a visit to Cana site of the first miracle which has taken place at the wedding feast and an opportunity to renew your wedding vows. Then continue to Nazareth, the birthplace of Jesus also visiting Mary's well, St Joseph workshop and the annunciation site. Arrive to the Sea of Galilee and visit Capernaum, the ruins of an ancient synagogue and Peter's home. Enjoy a relaxing cruise on the Sea of Galilee with easy viewing of the nearby Golan Heights brings to life the experiences of the fishermen disciples. Then travel on to Tabgha the site of the multiplication of loaves and fishes and the Mount of the Beatitudesoverlooking the Sea where our guide will reenact Jesus' famous "Sermon on the Mount". Dinner and over night in Tiberias

Day 4: Tiberius-Yardenit-Jerusalem

Check out of our hotel in Tiberias and drive to the Yardenit the Jordan River Baptismal site and dip or immerse at these holy water. Then turn southward to Megiddo where archaeologists have unearthed 20 levels of civilization. Biblical Megiddo is the traditional site of Armageddon. Drive along the Jordan Valley, via Gilgal where the children of Israel crossed the Jordan River. Pass by Jericho the first town taken by Joshua and view Mount temptation. Drive via the wilderness pass by the Inn of the Good Samaritan and onto Bethany home of Martha and Lazarus. The day ends in Jerusalem the city of the great King (Psalms 48:2).   Dinner and Overnight at the hotel.

Day 5: To Jersalem - Bethlehem

Begin the day with a panoramic view of Jerusalem, Mount Moriah and the Dome of the Rock from atop of the Mount of Olives. Visit the Garden of Gethsemane, walk between the ancient olive trees, read the scriptures of Jesus' prayer while taking time for personal reflection.  Visit Mt. Zion, the house of Caiaphas the high priest and where Jesus was kept in custody before his trial (Mark 14:53). We will also visit the "Upper Room" where the disciples had their last dinner with Jesus. Drive to nearby Bethlehem The nativity site of our lord. Visit the 4thcentury Basilica built over the Manger, view the Shepherds fields. Time permitting we will drive to Ein Karem the birthplace of John the Baptist. We will end the day with an emotional visit to the Garden Tomb. Return to our hotel in Jerusalem for overnight.

Day 6: Jerusalem - Old City

We will then enter the Old City and visit the Pools of Bethesda and the Church of St. Anne(this is the location Jesus had healed a man in the waters). We move on to the Judgment Hall of Pilate where Christ stood bound as a prisoner. While walking along the Via Dolorosa, we are reminded of His way of suffering. The Church of the Holy Sepulcher is last for the day, which was built over Golgotha and the crucifixion site.  Continue to walk through the Jewish Quarter, the Roman Cardo, and finally we will arrive at the Western (Wailing) Wall. We will visit the Southern wall excavations, the Davidson center dedicated to the history and learning of the great Temple. We will visit the large staircase leading to the Temple.

Day 7: Jerusalem -Dead Sea -Massada

Our day begins with a drive through the Judean Desert, down to the lowest place in the world -400 m. A cable car ride us to the mountain top fortress of Massada. Here our guide will treat you to the history of the famous zealot stand.  Afterwards proceed to the oasis of Ein Gedi, "Spring of the Goat" which is located on the western shore of the Dead Sea. Because of its warm climate and abundant supply of water the site developed a reputation for its abundant plants and date palm groves. Ein Gedi is where King David hid from Saul. Next you will visit Qumran Caves this is the location where the Dead Sea Scrolls were discovered in 1948 and written over 2000 years ago. Here you will have a chance to float on the Dead Sea, which is an experience you will not want to miss. Back to our hotel in Jerusalem.

Day 8: Departure

Free time for shopping and last visit. At the necessary time transfer to airport – departure flight